SEPTEMBER 2021 Update
Jenner Contractors Ltd is progressing with work on Shoreline, the first phase of Folkestone Harbour & Seafront Development. A collection of 84 townhouses and apartments, with spectacular views out to sea and along the coast.
Shoreline will offer residents private amenities and services, with balconies or gardens to all homes, as well as flexible communal space.
Register your interest here.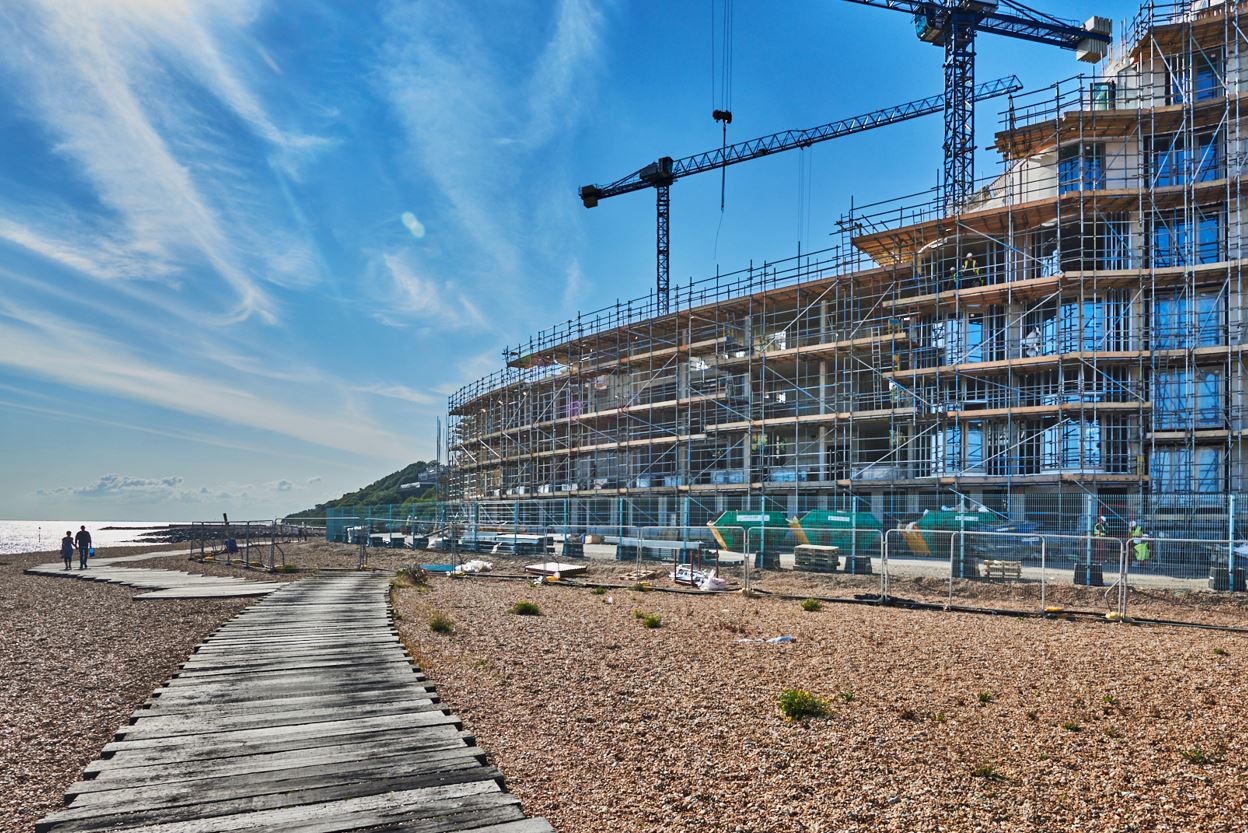 Construction of the first phase has been divided into three parts, The East Block, Town Houses and the West Block.
The build sequence commenced in the East working through the Townhouses to the West.
The reinforced concrete frame has now been completed with the focus switching to the external facades and the internal fit-out.
The structural framing system (SFS), boarding and window installation have been completed on the East Block. The townhouses are progressing with the focus being the blockwork, SFS, boarding and window installation. The West block will be completely scaffolded by the middle of September. The internal drainage, blockwork and SFS installation are all ongoing.
Externally, Jenner has been constructing the north planter walls.