welcome to Folkestone Harbour and Seafront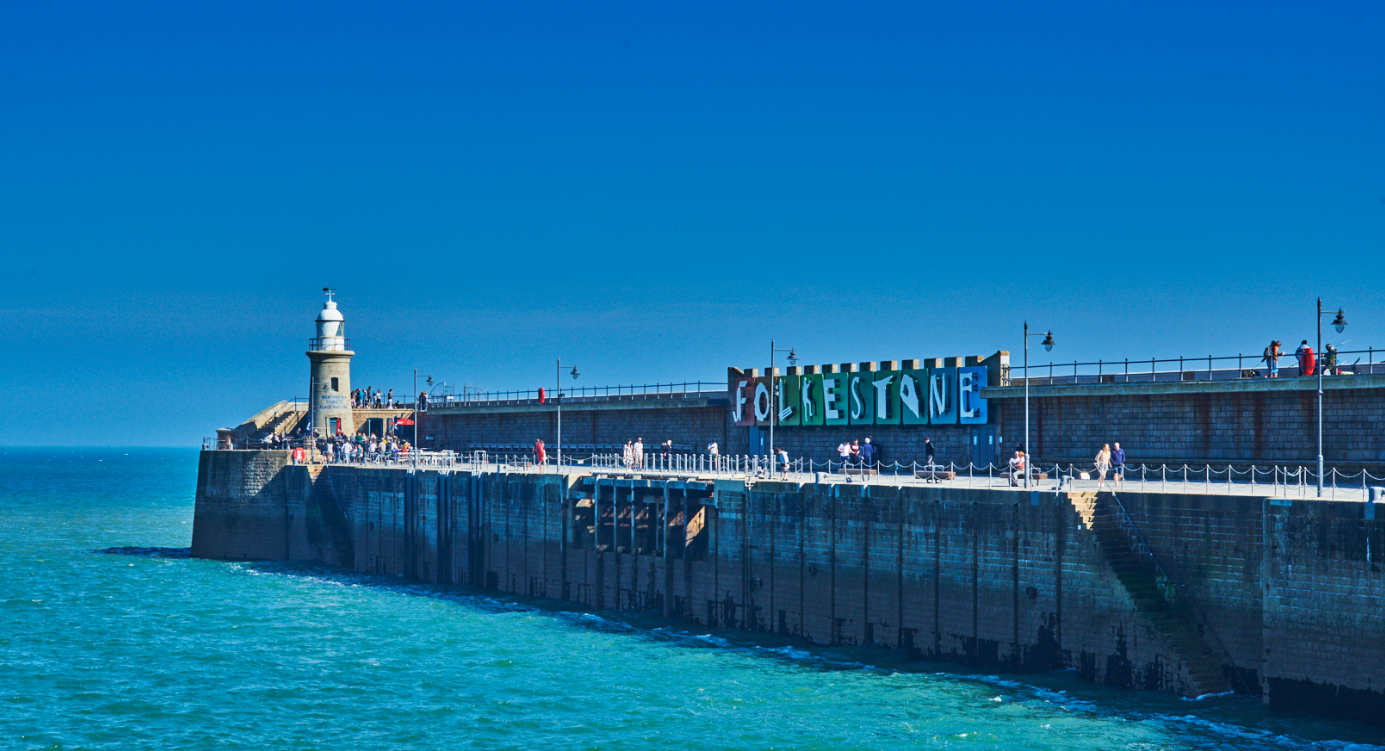 This once derelict area has been transformed into a vibrant part of Folkestone by Folkestone Harbour & Seafront Development Company.
Much of the harbour and seafront site accumulated following the construction of the Harbour Arm (originally known as the "New Pier"), completed in 1904. Over the next hundred years, the site was used for a variety of purposes. Until the 1950s a large part was occupied by railway sidings, following which a fairground was built and a flea market took place on the concrete apron. These became increasingly run down and closed in 2003, leaving the area seriously dilapidated.
Folkestone Harbour and Seafront Development Company is leading a comprehensive project designed to regenerate the harbour area and create a vibrant new seafront for the town. The company is based in Folkestone and is led by Sir Roger De Haan, Non-Executive Chairman of the town's principal employer Saga Group. He is supported by a board of directors who provide an extensive range of skills and expertise in the housing, property, building and public sectors. Their experience includes management of major development schemes, property sales and marketing and responsibility for national and regional planning strategy and regeneration policy.
Sir Roger has been at the forefront of projects designed to help Folkestone become a more attractive place in which to live and work, and that support the local community. These initiatives include over £90 million of charitable support through the Roger De Haan Charitable Trust, focusing principally on education, arts and creativity and sports projects. Sir Roger was awarded the CBE in June 2004 and knighted in 2014 for services to education and to charity in Kent and overseas.
folkestone harbour & seafront today

Folkestone Harbour and Seafront Development Company has outline planning permission for a mixed-use development that will include up to 1000 new homes. We have full planning consent and have begun work on the first phase of 84 houses and apartments at the western end of the site.
The development we are building provides new public spaces and amenities for residents and visitors to enjoy. Many of these, including interactive fountains, an outdoor cinema screen and the Boardwalk, have already been created. The Boardwalk forms part of a new network of walkways and spaces that connect various parts of the seafront with the Coastal Park, Creative Quarter, historic harbour, beaches and the East Cliff. We have also carefully restored the railway viaduct, harbour station and the Harbour Arm. We have taken great care to retain and sympathetically restore examples of heritage that survived decades of neglect and the decline and the closure of the ferry port and railway line.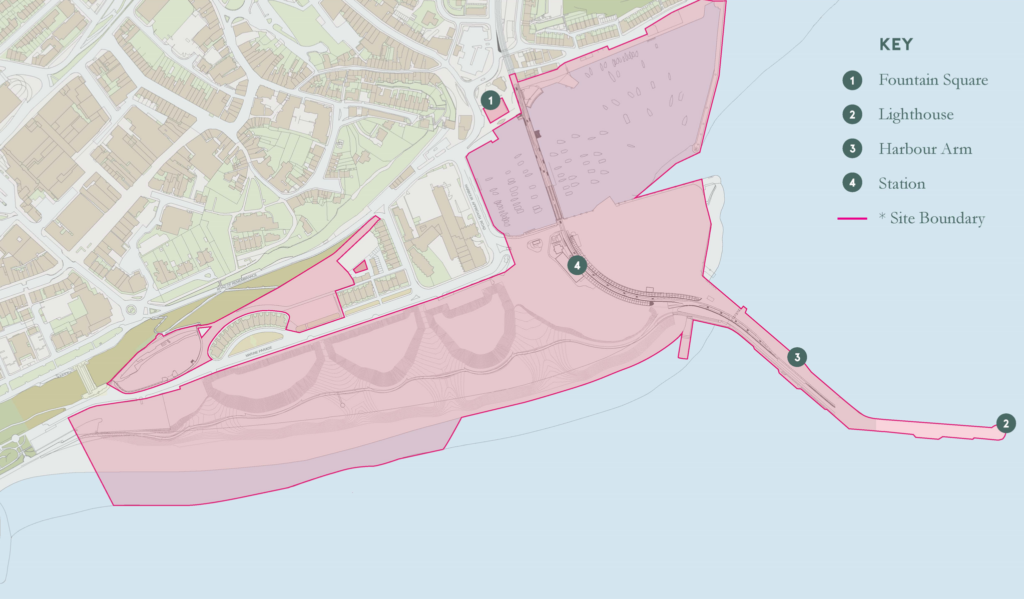 *Land within the development area and other boundaries shown on the diagram is privately owned and is not a public right of way. Visitors are permitted to use designated pathways to access facilities such as the beach, the Harbour and the Harbour Arm. Permission to use these routes may be withdrawn at any time. Visitors are asked to take care and be considerate of others.