OCTOBER 2020 Update
Work on the first phase of apartments and houses on Folkestone Seafront is progressing well. The focus currently is the construction of the reinforced concrete frame. Folkestone-based Jenner Contractors Ltd is building this first phase at the western end of the site close to the Leas Lift and Coastal Park.
The project has been divided into three phases, The East Block, Town Houses and the West Block. The build sequence commences in the East working through the Town Houses to the West. The pile caps, ground beams and waterproofing details have been completed. The following images were captured during October.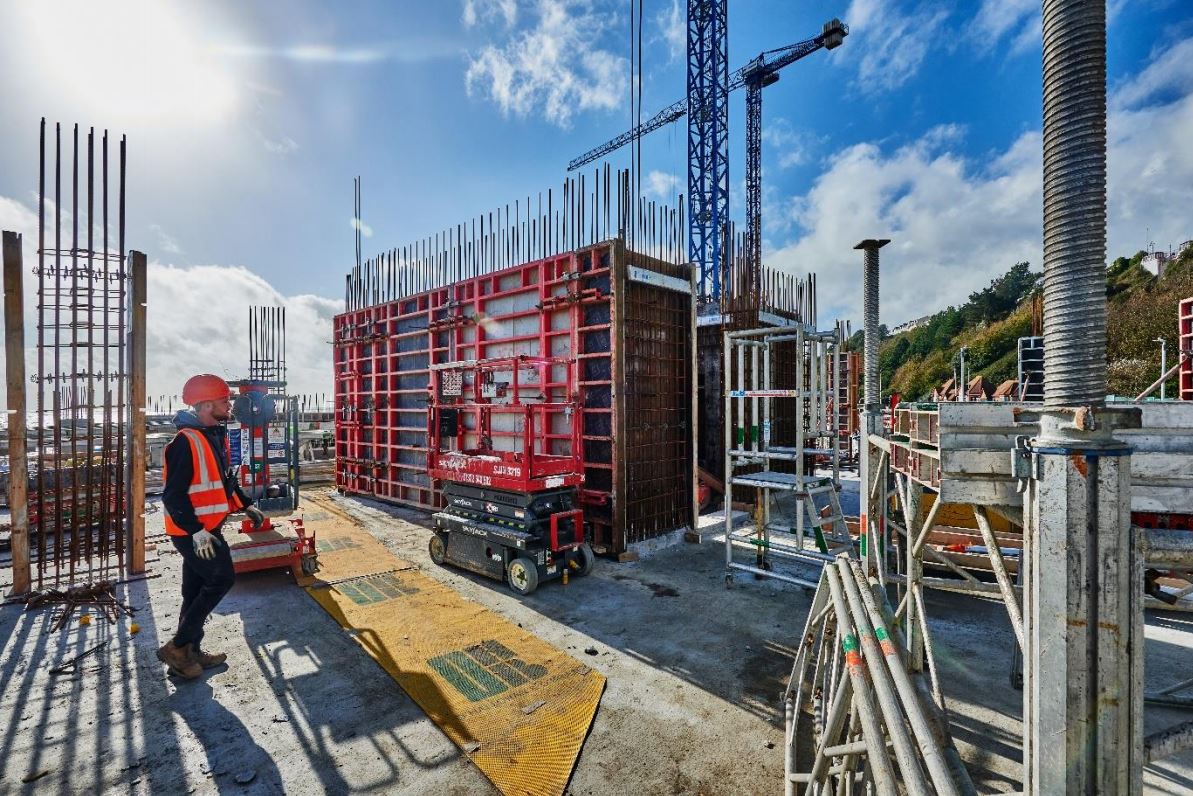 Earlier this month we spoke to architect, Duarte Lobo Antunes, from ACME the architecture practice who designed the masterplan, about the potential of the Seafront Development.
"The redevelopment of the Folkestone Harbour and Seafront creates a new waterfront environment for people to live, work and enjoy.
"Homeowners here will benefit from the perks of centralised deliveries and concierge options based in the Harbour. The buildings themselves are designed with generous balconies and terraces, as well as bay windows to take advantage of the expansive sea views.
"In the first phase, there will be twenty family town-houses at the lower front part of the plot. It rises at both sides to where a mixture of sixty-four apartments, duplexes and penthouse apartments are
situated.
"The semi-circular landscaping frames a sheltered communal garden at the back, away from the prevailing south-easterly winds."