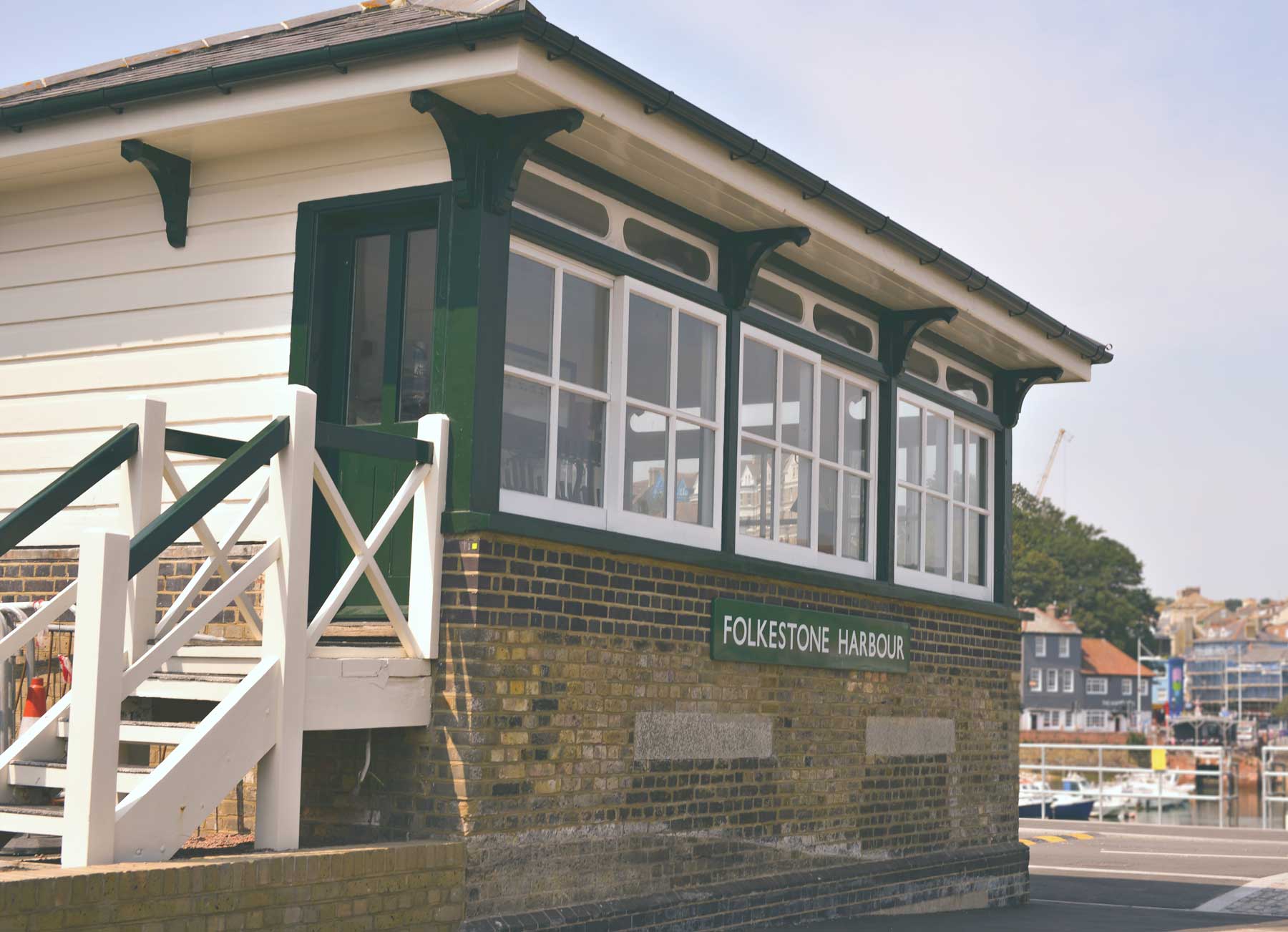 Folkestone Harbour & Seafront Development Company is perfectly placed to deliver upon its promises thanks to the vision and financial commitment made by Sir Roger De Haan. His family is synonymous with the town and the SAGA group of companies, where he is Chairman.
A different approach to development
Following extensive public consultation, the regeneration of Folkestone Harbour and Seafront secured outline planning consent for up to 1,000 homes, as well as new public spaces.
In most residential and commercial developments, the public and community benefits are delivered in phases as the project hits key milestones.
In the case of the redevelopment of Folkestone Harbour and Seafront, the improvements to the public realm were funded first as a way of delivering the benefits for local businesses, residents and the town as a whole. More enhancements will follow as we continue to develop within the masterplan.
Phased development
To maintain the quality of design and construction and keep pace with demand, we have adopted a phased approach to the delivery of the new homes. It also enables us to work with Kent-based contractors to maximise the benefit for the county.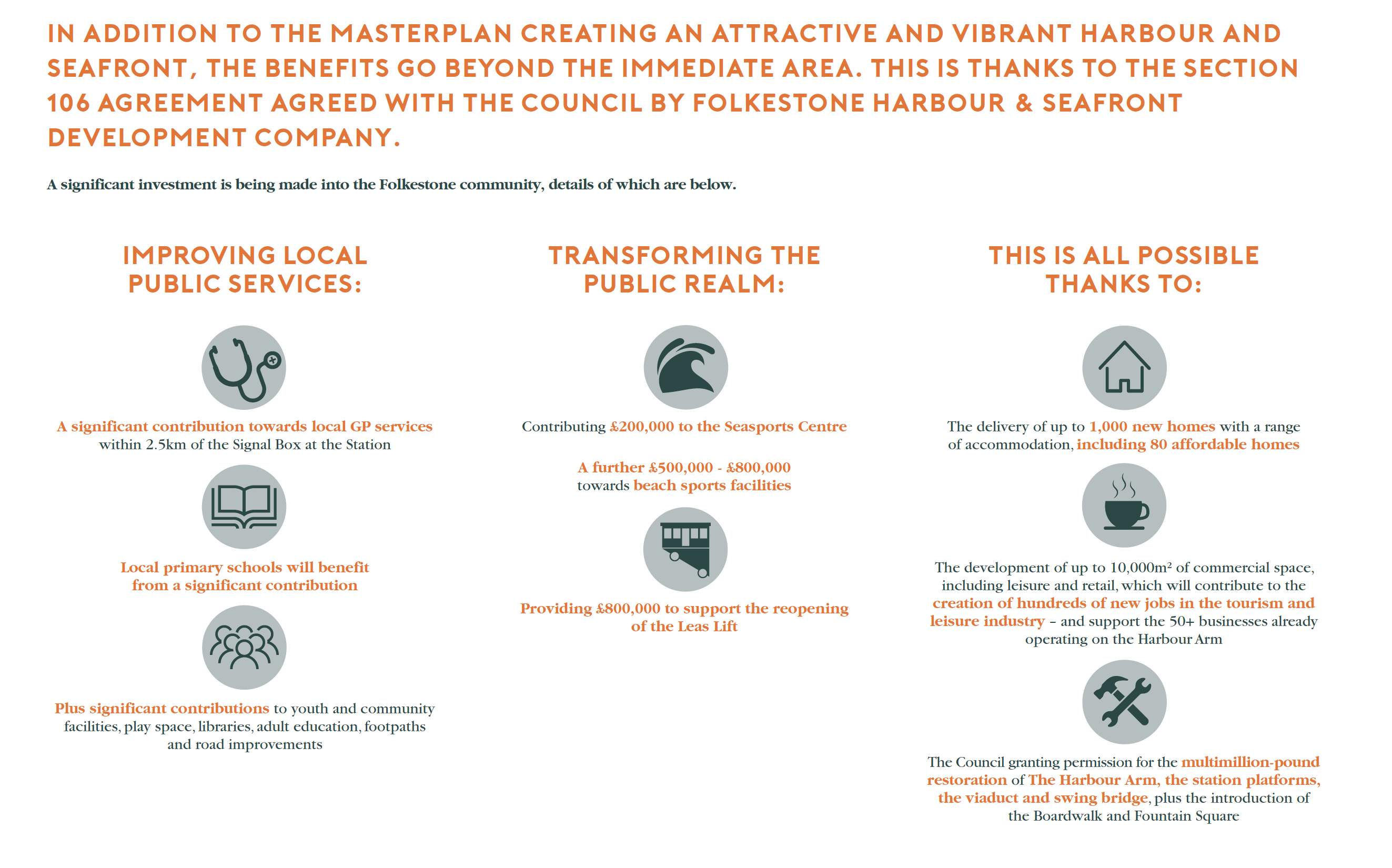 The benefits
The whole masterplan delivers benefits to local people and the economy by:
Transforming the public realm
Delivering new homes
Creating employment opportunities
Enabling local residents to become business owners
Enhancing Folkestone's reputation as a place to visit
Bringing wider benefits to the town
Substantial investment in local infrastructure