New restaurants, bars, cafes & pathways
One of the most striking of Folkestone's new network of walkways is the Boardwalk that meanders westward from the harbour towards the Lower Leas Coastal Park. 800m long and made from old railway sleepers, it continues the landscaped pedestrian route that begins at The Stade, follows the viaduct and restored station and links the bars and cafes of the Harbour Arm to the Lower Leas Coastal Park and the historic Leas Lift.
Much of the shingle beach is made of material naturally washed along the coast line and which has been captured by the Harbour and Harbour Arm since its construction in the 19th century.
Architects ACME used the railway sleepers as a link to the harbour's heritage. Conversely the landscaping of the Harbour Arm and viaduct has introduced shingle between existing rails and sleepers that have been repurposed for seating and platforms. The hardwood is also durable enough to withstand the harsh marine environment.
The Boardwalk not only takes people between the coastal park and harbour, but brings them closer to the water's edge. Close to the route of the Boardwalk you'll find a number of public artworks, originally created for various editions of the Folkestone Triennial. These include: AK Dolven's suspended bell 'Out of Tune' (2011); Lubaina Himid's, 'Jelly Mould Pavilion' (2017); and Sol Calero's 'Casa Anacaona' (2017).
Photography courtesy of Shane Records and Alan F. Taylor, Folkestone & District Local History Society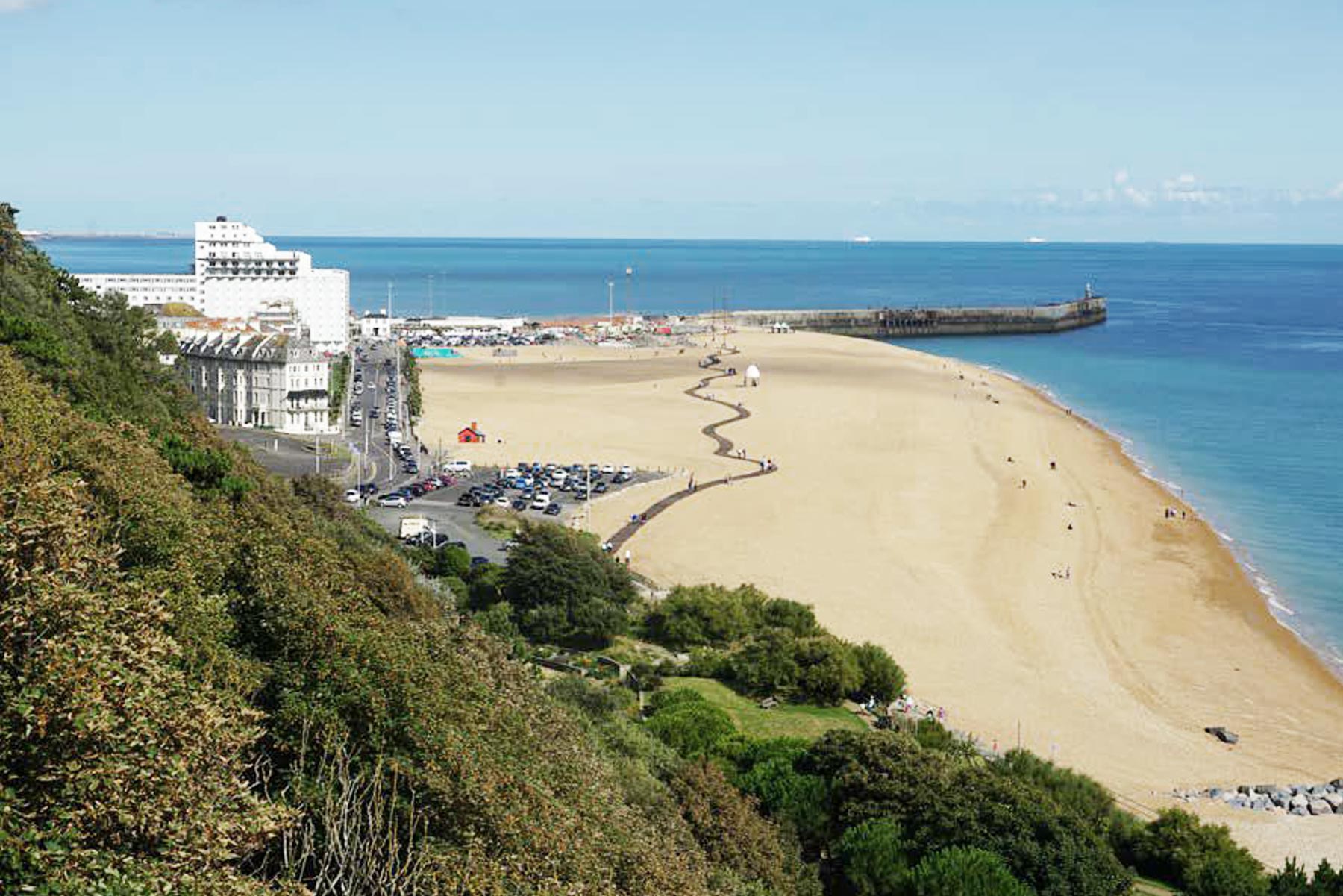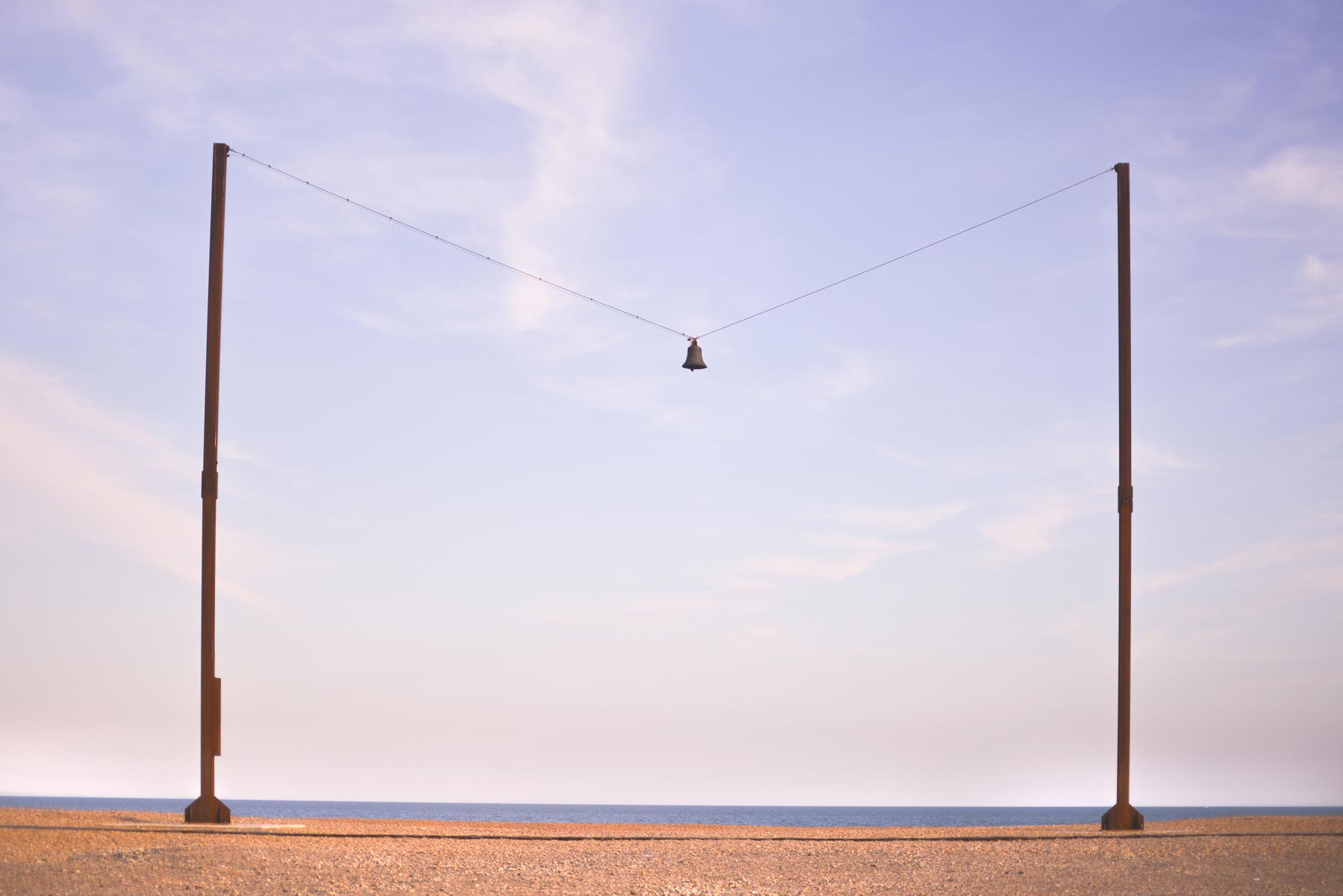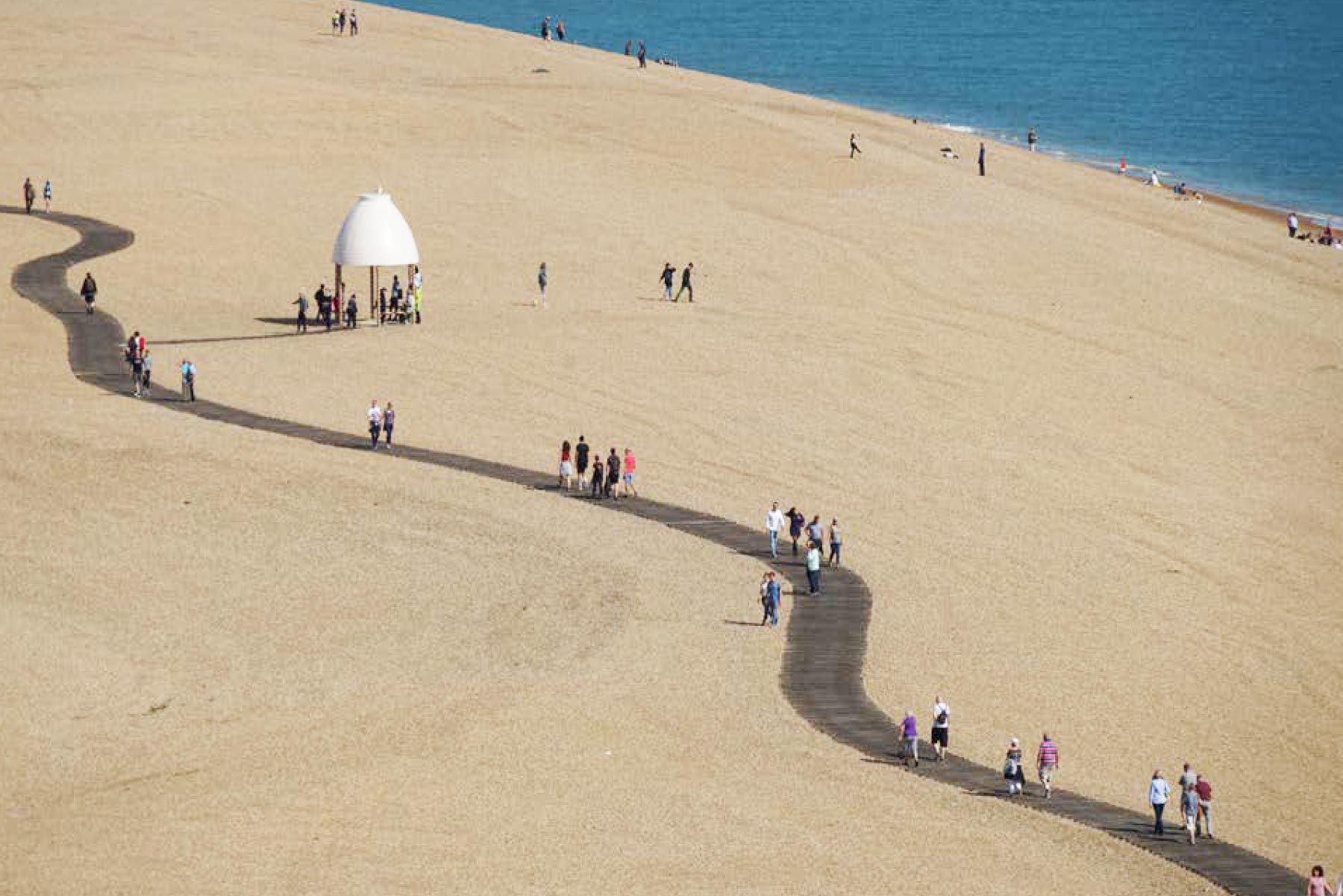 ---
Derelict
The area of shingle beside the harbour and Marine Parade was previously occupied by light-industrial buildings (redundant since the closure of the harbour for trade and ferries) and the derelict Rotunda amusement park. After the Rotunda closed in 2003, the rides were dismantled. Remaining structures were cleared in the years following Sir Roger De Haan's acquisition of the site in 2007.
The beach has been reinforced using shingle dredged from the outer harbour, which in turn has been deepened, allowing fishing boats to access the harbour for longer between tides. The beach is now wider and higher, to mitigate against flooding; the Boardwalk itself sits on the raised plateau of the beach, above the high tide line. Old electric cables, gas pipes, and other infrastructure have been removed from the site. The process was designed so that no materials needed to be imported, and beach nourishment was undertaken in line with Environment Agency guidance.
During the dredging of the outer harbour, a number of old timber piles were discovered, and these were used to provide fixings for new ground chains for yachts and fishing boats.
The new expanse of empty shingle along Marine Parade that was previously occupied by the derelict funfair and redundant industrial infrastructure will be used for new housing, public spaces and commercial premises such as shops and restaurants.
Photography courtesy of Alan F. Taylor, Folkestone & District Local History Society, Shane Record and Robert Keeler