Open space
One of the central aspects of the long-term plan for the harbour is to open up spaces that have for so long been off limits to the public, and to remove blockages that were caused by industrial sites and, more recently, derelict buildings. In particular Folkestone Harbour & Seafront Development Company wants to introduce new pedestrian routes that will unite disparate areas of the harbour as they are regenerated.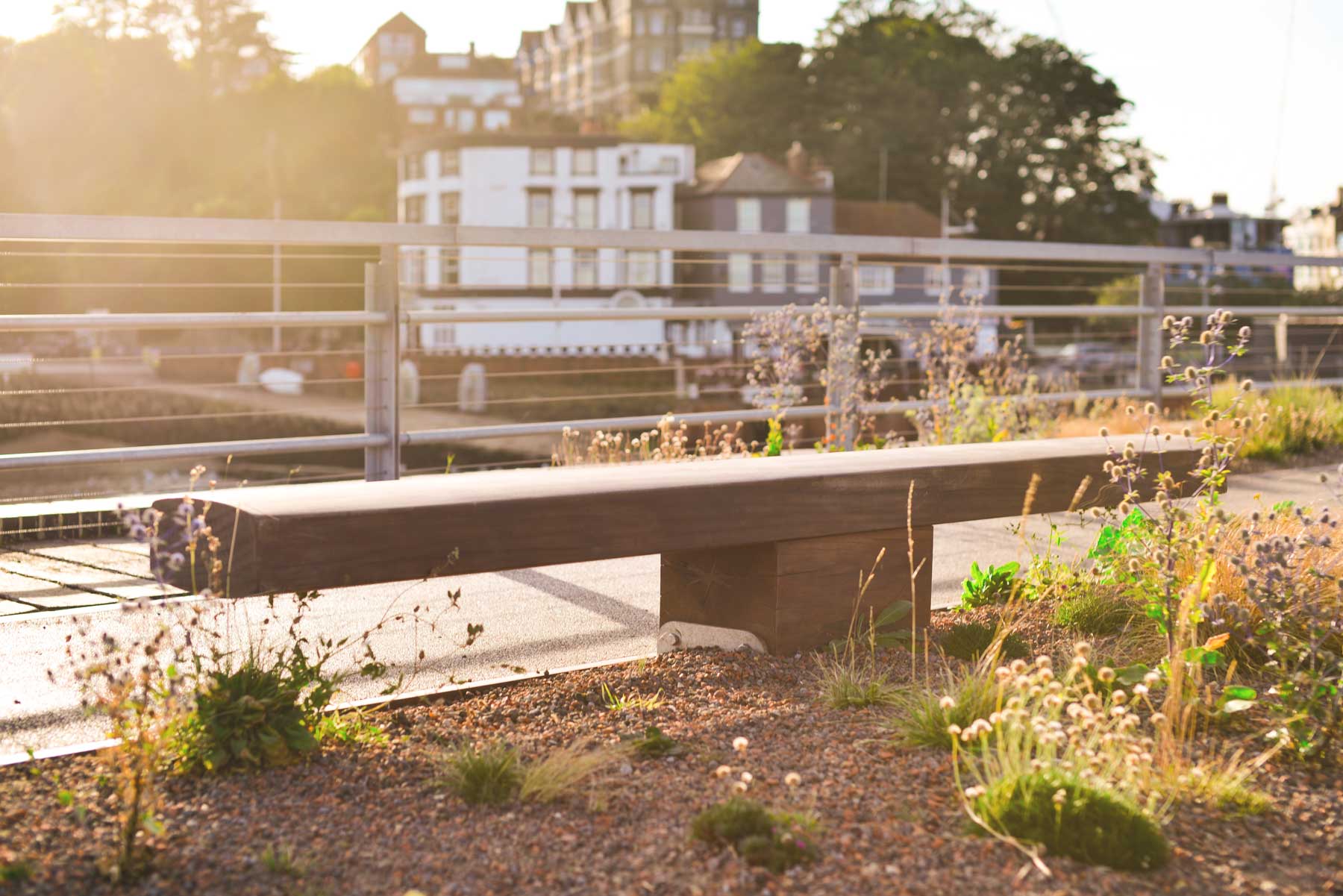 ---
Modern services
The Folkestone Harbour station building sits at the pivotal point of this, the intersection of routes coming from the eastern Creative Quarter, Fountain Square, railway viaduct and those going out to the kiosks and vibrant public spaces of the Harbour Arm and East Yard, or out across the shingle along the new boardwalk.
Visitors can pass through as they follow the landscaped linear park along the old track bed, or rest on the stepped wooden seating. The installation of modern services and amenities make this a flexible space for the people of Folkestone to use for recreational events and entertainment.