New management
When the Folkestone Harbour & Seafront Development Company took possession of the harbour buildings, it was clear that very little of the original 1850 station structure remained (there are remnants left in the adjacent Customs House), and its 1890s replacement had been compromised by alterations and decay. Even though the physical structure lacked authenticity, Folkestone Harbour & Seafront Development Company realised that the existence of a station on the Harbour Arm had been integral to the successful development of Folkestone and that it was interlaced with layers of history, making it an important piece of the town's story.
The Folkestone Harbour & Seafront Development Company looked at ways in which the buildings could be given a new role in the thriving future for the harbour, but one that retained the station's links to the past.
Image credit: Ian D Johnstone
---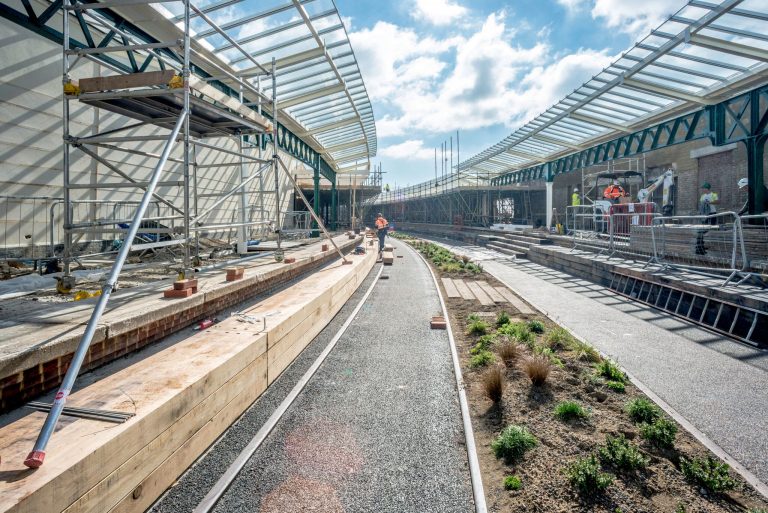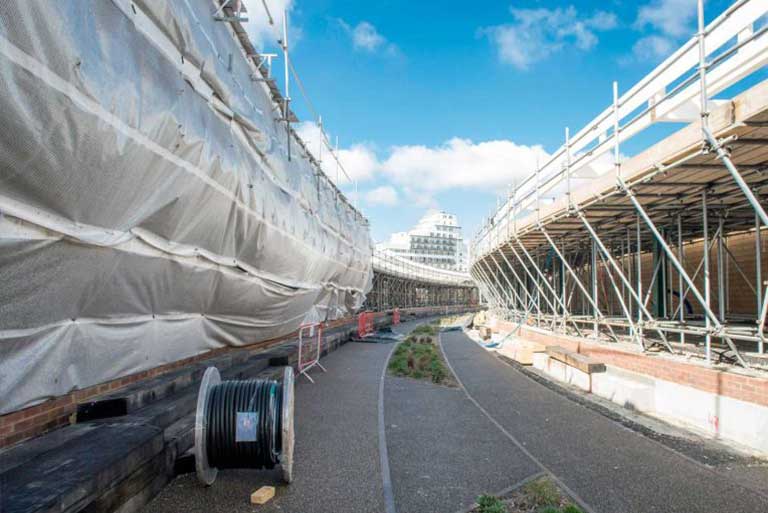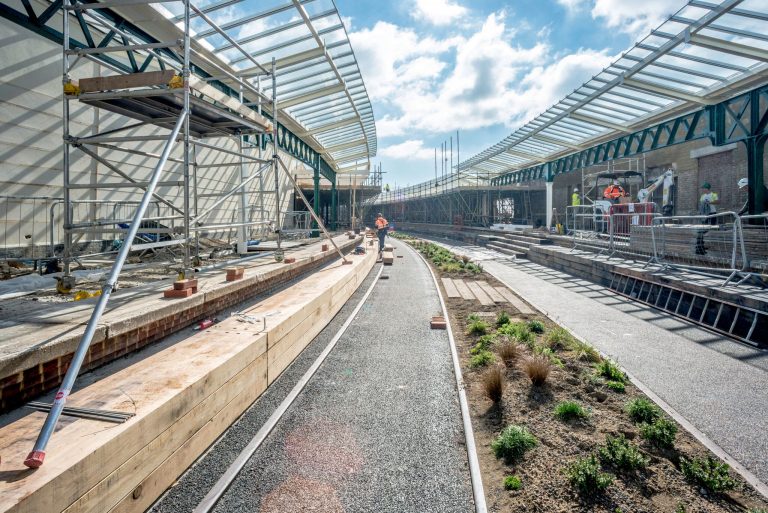 Renovation
Renovation work has been as faithful as possible to the station's deeper history by reusing materials such as wood, stone and cobbles, and referencing old photographs for the design of new elements such as signage. Oak railway sleepers have been repurposed as wide, stepped seating leading down onto the old track beds. The existing platform canopies were restored and extended with new glazed ends, and the columns painted in heritage green (You can spot the original cast-iron and steel columns as they are more angular than the rounded new ones). Modern lights were sourced in keeping with the style of the Victorian originals, matching those of the Harbour Arm; likewise enamel signs revive vintage designs.
Redundant 1980s plastic and concrete footbridges were removed, uncluttering the smooth curve of the station, and a section of the wall opened up to connect through to the Boardwalk.
This project has been assisted by a grant from the Regional Growth Fund, with support from the South East Local Enterprise Partnership, Kent County Council and Shepway District Council.