Superb views and champagne
Now a landmark of the restored Harbour Arm, the lighthouse hosts a champagne bar tucked into its base. In fine weather, tables and chairs are spread across the plinth outside. From this tranquil spot jutting out into the Channel and surrounded by water, discerning drinkers enjoy superb views across the harbour, out to sea towards France and along the coast to the chalk cliffs.
Inside the lighthouse, the middle floor has been replaced with a laser-cut mesh so that it is possible to look up and see the workings of the lamp, whose light filters down, illuminating the internal space.
The inscription painted onto the front of the tower – 'Weather is a third to place and time' – is a 'detached sentence' from the work of the late Scottish artist/poet Ian Hamilton Finlay. It expresses the vital importance of the weather to those who live by and work on the sea, but also how the weather is intangibly linked to our experience of a place and time, something keenly felt in this exposed setting on the end of the Harbour Arm. It was painted onto the lighthouse for the 2014 Folkestone Triennial.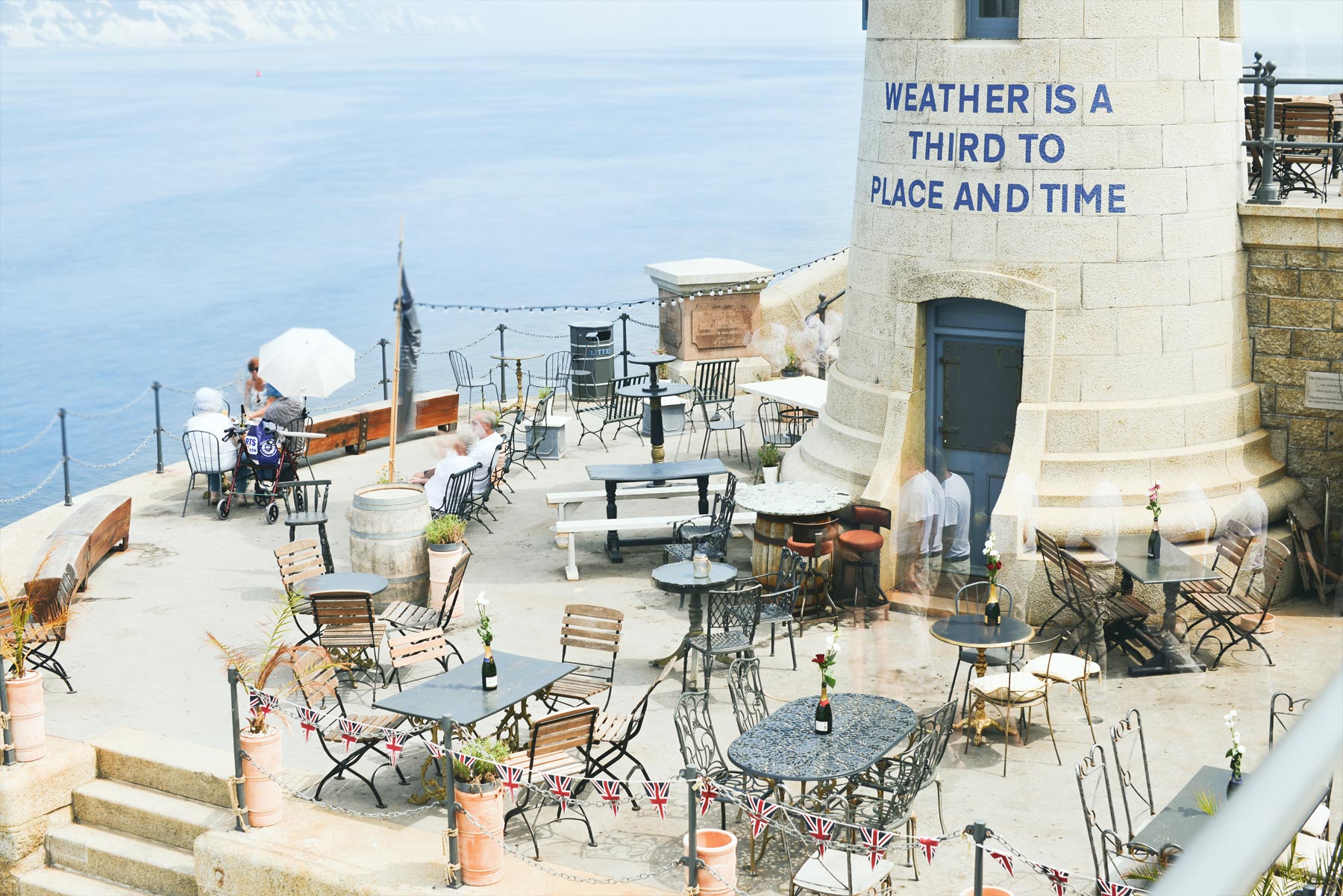 ---