Respectfully restored
The fact that this section of the Customs House is the only remaining fragment of one of the harbour's most important buildings, and that it incorporates the only remnants of the original 1850 Folkestone Harbour station, the Folkestone Harbour & Seafront Development Company felt it was important to preserve and enhance it.
The team leading the restoration replicated the main entrance facade as closely as possible paying attention to even the smallest details; for example, when replacing the rotten oak double doors, the original hinges were recast by a licensed maker. Along the restored station façade, a horizontal rustication (a rough finish to the stone) was introduced to match that of the entrance facade.
Where necessary, some windows and doorways have been unblocked, but some windows have also been left bricked up and internal walls left unfinished, revealing the mix of building materials used in the building's construction. The intention is to respect the layers of change the building has undergone, keeping them as part of its story rather than trying to erase them.
Other measures have included polishing the concrete floor, cleaning the stonework, remaking the damaged balustrade, installing electrics, insulating  the roof and removing asbestos.
To create a flexible events and exhibition venue that feels suitably spacious, partition walls were removed, the floor lowered 1.2m to the level of the original station, and the original ceiling joists exposed, the latter concealing a modern overhead lighting system.
The Design Architects for the project are ACME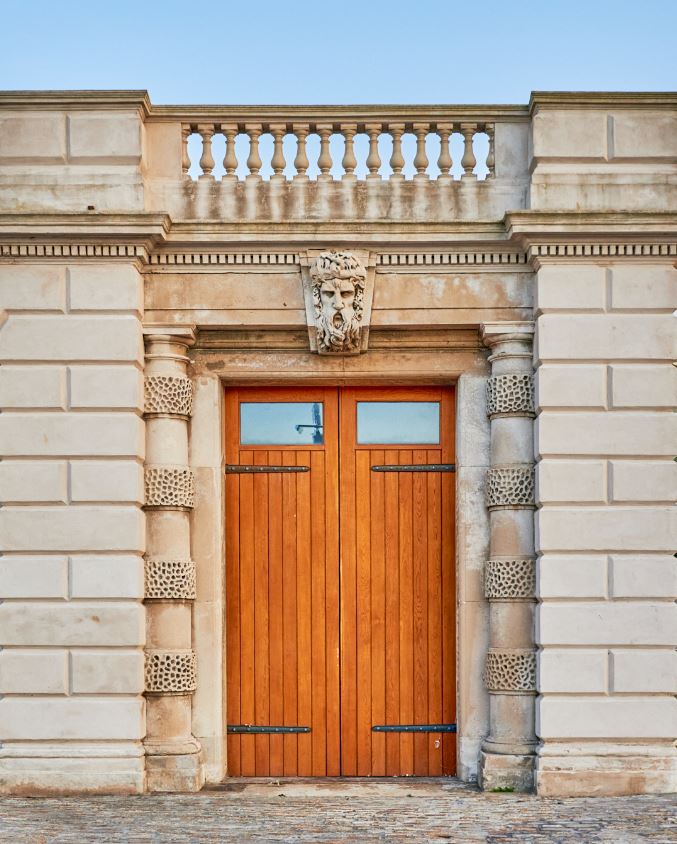 ---